The Art of Electronics: The x-Chapters expands on topics introduced in the third edition of The Art of Electronics, completing the broad discussions begun in the latter.  In addition to covering more advanced materials relevant to its companion, The x-Chapters also includes extensive treatment of many topics in electronics that are particularly novel, important, or just exotic and intriguing.  You'll find here techniques and circuits that are available nowhere else!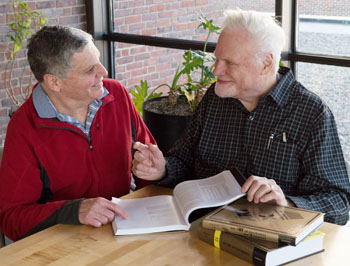 The stork delivered two freshly printed copies of the new
baby; the authors are having a fine time checking her out.
– 524 large-format pages
– 50 high-resolution photographs
– 24 tables, including MOSFETs, op-amps, drivers, and more
– more than 300 circuits, 300 graphs, 100 'scope screenshots, and dozens of drawings